Reading Motorcycle Club
"AMA"
American Motorcyclist Association...

Reading Motorcycle Club, Inc.
208 Jefferson Street
P.O. Box 396
Oley, PA 19547
Phone: (610) 987-6422
Email Contacts
AMA Rapid Response
Click here to open a link to the AMA Rapid Response webpage that directs you to Legislative concerns.
Use the link to voice your concerns without having to send a letter. Everything is done online.


American Motorcyclist Association
Click Here for the - AMA 2017 Executive Board Contact Information


---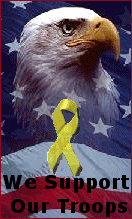 For comments, additions, suggestions, event flyers & pictures, please contact the Webmaster .
Club House Hours
Wednesday - 5pm til ?Thursday - CLOSED
Friday - 5pm til 2am
Saturday - 12pm til 2am
Sunday - 12pm til 10pm